So after only three weeks in the new house, we already had the police make a visit.  I came home from work today to find a police car blocking my driveway.  Don't worry though, this story is more appropriate for the "Weather Channel" than "COPS."  Thanks to all the rain and wind, a tree in our front yard blew over into the street– the whole tree– rotten trunk and all.  It looked perfectly healthy.  Cati called the police and they came out right away to have a look and wait for the borough to come out and take care of it.  It turns out that trees that are less than 10 feet from the street are the resposibility of the borough.  Whew, I was wondering if I was going to have to come up with the removal costs, but it turned out that our ample local taxes covered it. 
Staying true to the white-guy-on-"COPS" stereotype, I put on some soiled cut-off jeans, opened a beer, pulled my shirt off and cried when questioned by the cops.  Is that weird?  nah.   
Let's see, other than that, we thought we spotted Vincent van Gogh eating Swedish meatballs er sumthin' at IKEA in Elizabeth, NJ.  I busted out the camera and took a sneaky photo by pretenting to show Cati a photo on the camera.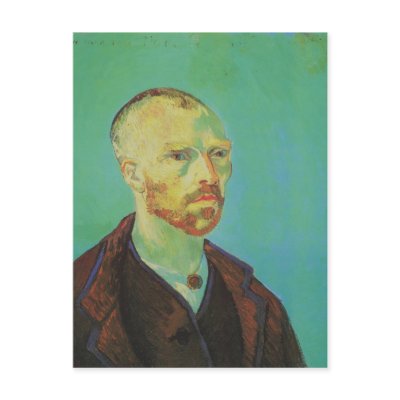 Uncanny, innit?
And Nacho is officially the most tolerant dog in the world. 
Oh, and I like this song:
Hope you lke it too. 
Oooh, "Cops" is on.  Man, I hope they're in Albuquerque, that place is "Cops" gold.  Gotta go.